Abstract Book
The abtract book and conference programme can now be downloaded by clicking this link.
Technical Programme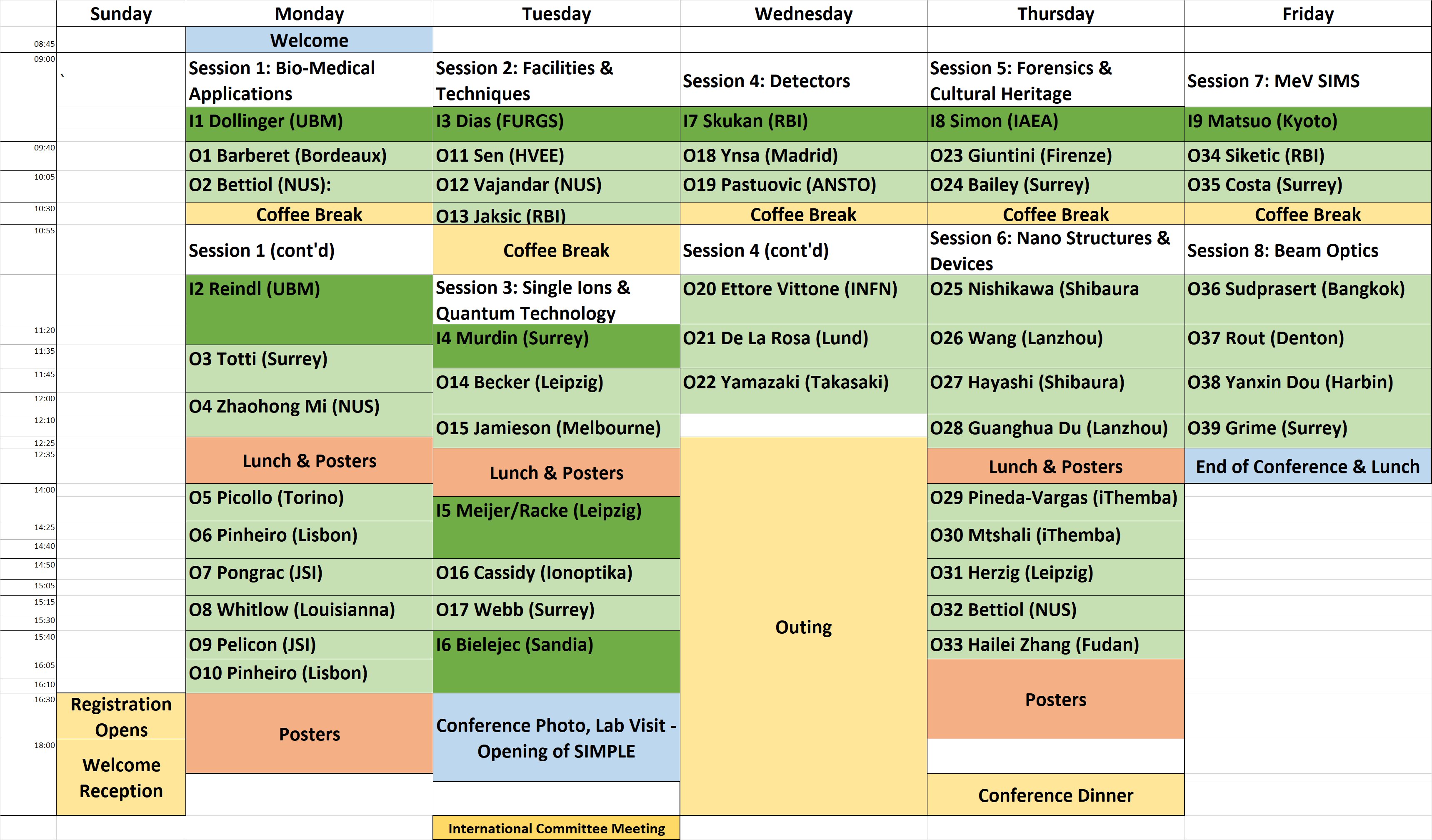 Click on table above to see more detail

Posters
Posters should be prepared as A0 portrait and will be mounted with velcro backing strips that will be provided.
Posters will be displayed for the full time of the conference. Posters will be viewable during lunch and coffee times as well as during to specific poster sessions during the meeting. Presenters will be split into two groups (A and B) group A will be expected to be availabe at their posters to answer questions during the first poster session and group B during the second session. Of course you are welcome to answer questions and show people your poster at any other times too.
Orals
Oral presentations have been allocated 25 minutes (which should include 5 minutes for questions). Invited talks have been allowed 40 minutes and should also allow 5 minutes for questions within that time.
Slides should be uploaded to the PC in the conference room at the latest during the break immediately before the session that the presentation will be given during. It will also be possible to project from your own laptop, but please make sure that this works prior to the session.


Social Programme will include:

Hovercraft ride to and from the Isle of Wight from Portsmouth on the worlds only remaining Commercial Hovercraft Service
Visit to Osbourne House (Queen Victoria's summer home and rural retreat)
A typical English fish and chips at the seaside
Conference dinner to be held at the Brooklands Museum, the birthplace of British Motorsport and Aviation
Opportunity to visit the Surrey Ion Beam Centre at the University of Surrey